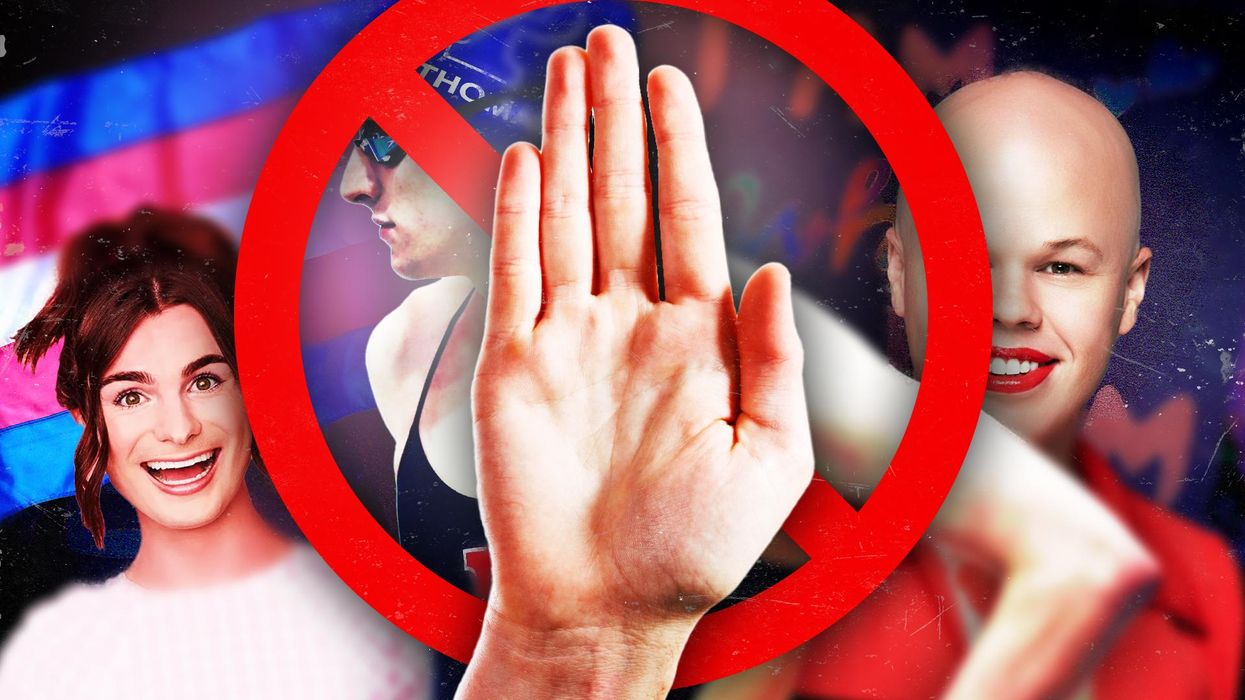 2022 was the year of the emperor's new clothes—where we were supposed to pretend that someone like Lia Thomas is a woman, legitimately beating actual women in swimming competitions. This carpet-bombing of common sense won't be letting up anytime soon. Just before the New Year, the World Boxing Council announced that it's going to create a separate category for transgender boxers. The WBC president said:
…we are doing this because of safety and inclusion. We have been the leaders in rules for women's boxing—so the dangers of a man fighting a woman will never happen because of what we are going to put in place.After all the insanity you've been told to accept about transgender athletes in recent years, his statement is remarkable. He's admitting what common sense people have been saying all along—that trans athletes identifying as women still carry natural physical advantages (from the fact that they're actually male), and that those natural advantages could endanger biological women.
Trans athletes identifying as women still carry natural physical advantages.The WBC president went on to say:
In boxing, a man fighting a woman must never be accepted regardless of gender change. There should be no gray area around this, and we want to go into it with transparency and the correct decisions. Woman to man or man to woman transgender change will never be allowed to fight a different gender by birth.Maybe the WBC is on to something here. Maybe the only way to solve the stupidity of letting biological males play female sports is to create a separate transgender category in every sport. That would make competition fair again. However, the trans agenda will never accept this because it doesn't validate their transition—in fact, it admits that these are not authentically female athletes.
There is some rare, good news on this front. In late December, the Eleventh U.S. Circuit Court of Appeals voted to uphold a Florida school-board policy that requires transgender students to use the bathroom of their biological sex. Of course, the Left won't accept this, so this case will probably go to the Supreme Court sooner than later. You're supposed to always believe the science, except when it comes to your own body parts.
You're supposed to always believe the science, except when it comes to your own body parts.And by the way, if the Left truly cared about unbiased science as it pertains to transgenderism, they'd listen to their favorite European country, Sweden. Sweden's national board of health recently updated its guidelines on treating children with gender dysphoria. Unlike the Biden administration and the U.S. medical establishment right now, Sweden's new emphasis is caution:
…the scientific data is INSUFFICIENT to assess the effects of puberty-inhibiting and gender-sensitive hormone therapy of children and young people.The Swedish guidelines also mention the prevalence of de-transition cases as another reason for tapping the brakes on sex-change surgeries for children.
Common sense apparently does still exist, even in places like Sweden. If only America would listen.